Ask their leader
SamuraiEzoiar
on PlayStation Network if you are interested in joining and check out their levels on LittleBigPlanet!
The Republic of Taiyang (Chinese: 太阳民阔, Pinyin: Taiyang Minkuo), Also known as Taiyang, Fourth Republic of Taiyang, or more, is an inter-game clan mainly lead by SamuraiEzoiar, former co-leader of Foxarmy, and also lead by Jumbojuu, Former leader of Freearmy and former member of Foxarmy.[1]
The founder of Taiyang, Ezoiar describes this clan as the "Monument of Clanning" for attempting to revive clanning but kept peaceful and focus on collaborations.
Taiyang has a de facto subsidiary studio, Kitsune Studios, It is best known for creating a mod for Hearts of Iron IV about LBP clanning, It is currently a member on International Creators Council at NationStates with a de facto puppet state, A severe authoritarian state named "New Taiyang".
National Title
Republic of Taiyang has plenty of terms but it mainly uses "Taiyang" or "Republic of Taiyang".
Republic of China
Despite being called Taiyang, They are fine being called by the term "China".
They can also use "Republic of China", "Chinese Republic", "Chinese Taiyang", "Zhongguo", or "Zhongguo Minkuo"
"Talyang"
In some circumstances, The term "Taiyang" either auto-censored or taken.
To easily bypass this problem, They use the term "Talyang", replacing the "i" with "l".
Historical titles
Few of these names are still valid to use, Just not officially.
Peacemaker Union
It is named after it's original ideas, Making peace.
It can also be considered named after a pistol named "Peacemaker".
Oriental Union
The term use was very extremely short-used due to controversial meanings and history.
Taiyang Union
After Oriental Union, taking m88youngling's advice.
It was decided to be Taiyang Union (literally: Sun Union) It was also inspired by USSR, Soviet Union, which also counts for Peacemaker Union and Oriental Union.
History
Main article: History of the Republic of Taiyang
Formation
The Republic of Taiyang was first founded on September 5th of 2020 as the Peacemaker Union as the successor of Foxarmy and several other clans. Throughout the rest of the year the Peacemaker Union's government would shift many times, deciding on new political ideologies to guide the organization frequently.[1]
Unofficial Annexations
SamuraiEzoiar claims that their clan annexed former clans, or more simply joined, This would be Birdarmy, and other more possible former clans.[1][2] On October 10th, the Republic of Taiyang declared that Portaljude2's Army had been annexed as a state along with a few others.[3]
Hybrid Regime
On November 15th, the Peacemaker Union adopted a policy known as the hybrid regime, which operated on the Three Principles of the People. This also resulted in an update of the clan's flag.[4]
Name Change
On December 10th, the Peacemaker Union's administration decided to change the name of the organization. It was briefly discussed that this new name would be the Oriental Union. However, ultimately the new name of the clan was decided to be the Taiyang Union due to the potentially derogatory nature of the word oriental. The purpose behind this change was to better align the Union's style with far east-Asian cultures and governments.[5]
Finalization of Government
On December 30th, the Republic of Taiyang underwent another major reform which resulted in SamuraiEzoiar and Jumbojuu holding joint leadership over the organization. The Taiyang administration also scrapped its prospective formal alliance organization project, Clans United Front. The Republic of Taiyang considered these changes to be the final changes necessary before officially declaring the clan complete. They announced that recruitment would open in early 2021.[6]
Later that same day, the Republic of Taiyang formed an alliance with Toppat Clan after m88youngling's proposal.[7]
On January 2th 2021, Republic of Taiyang accepted The Toxic Regime's alliance offer, Making them allies for a while.
Minor Name Change
On January 5th, Ezoiar once changed the clan's name for the final time from Taiyang Union to Republic of Taiyang by a poll, It is also been told that it has a shorten name "Taiyang".
Taiyang Expansionism
On April 2nd 2021, Ezoiar made a Roblox group for Taiyang, making it now from Inter-LBP Clan to Inter-gaming Clan.
Influence Struggle
Ever since the shutdown of the LBP servers, Taiyang is in a tough spot of recruiting members, Mostly because it could not make a recruitment level and the collapsing community of LBP clanning. Because of this, Taiyang has plans to reform themselves that fit themselves to the current state of rest of LBP community.
Ever since the establishment, They have been quiet too.
From July 19th 2021 to September 10th 2021, They are going more quiet and hidden due to possible pressure from the Chinese Communist Party.[2]
Since September 10th 2021, They are de facto mostly in a standstill, However their leader(s) still remain de jure active. They will remain standstill until they can properly recruit.
2021-2022 period
Taiyang reached it's first anniversary on the 5th of September.
Following September 10th 2021, They have plans to abandon laws and everything government related except for its government, cities and political parties, to hopefully recruit easier.
They also have plans to revamp their clan to make it more simple.
Then they went under reformation at September 12th-13th 2021, It was declared closed clan until they were fully finished.
Following the same day, The LBP servers is officially back but did not bring back PS3 versions. Luckily for Taiyang that they did not do too much work on these versions.
Demographics
Population
The Republic of Taiyang has five members in total, three of which live in the United States. The two other members live in the United Kingdom and Denmark.[1]
However they used to claim that they have more than five members as they claim they have entirety of Foxarmy, and Birdarmy. They are now looking forward recruiting Foxarmy, and Dogs Clan Veterans
Literal Population on LBP
Because most of the members moved onto other games such as Roblox, Their actual population on LBP (and their Roblox Group) is de facto only 2, while the other three are currently not active at LBP or even never played LBP at all.
Language
The Republic of Taiyang's government has declared that its official languages are English, Japanese, Traditional Chinese, Simplified Chinese, Pinyin, Tagalog, Cantonese, Korean, and Russian. However, they primarily speak English, and minor of them speaks Danish.[1]
Government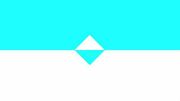 First Government
The original government structure adopted by the Peacemaker Union on September 5th was partially democratic. The core government was necrocratic.[1]
Although a system of elections existed during this time, SamuraiEzoiar enacted a permanent policy which gives him full control regardless of who is in power. This system was replaced by the Second Government on November 15th, 2020.[1]
Second Government (Nov 15th 2020 - Dec 30th 2020)
On November 15 2020, SamuraiEzoiar reformed the Peacemaker Union, adopting a Dictatorship Hybrid Regime, with Tridemism few other adjustments.[1]
On December 10th, Peacemaker Union changed its name to the Taiyang Union after an agreement between SamuraiEzoiar and Jumbojuu themselves.[1]
On December 20th, the Republic of Taiyang administration reconsidered their government structure and replaced the Hybrid Regime system with Socialism. The Second Government was eventually replaced by the Third government on December 30th.[1]
Third Government (Dec 30th 2020 - Sep 12th 2021)
On December 30th, 2020, the Republic of Taiyang further refined the clan's government by replacing socialism with democratic socialism. The Taiyang administration also instated temporary dual-leadership. If the Republic of Taiyang chooses to, dual leadership may become a permanent policy.[1]
Following that day, SamuraiEzoiar established a political party system.[1]
At September 12th 2021, A week after it's first year anniversary, Taiyang reformed itself to be more newbie-friendly therefore ending the third government. It means it is the current long-lasted government (257 days) in the entire Taiyang's history.
Fourth Government "更新政府/Refreshed Government" (Sep 13th 2021 - present)
Due to severe growth statistics, Taiyang planned to reform itself to be more fitting as a small clan, such as abolishment of laws, temporary military-free, abandoning the idea of early constitution.
They have also established autonomous regions or local governments.
The proposal also affects leadership to be more secure control to prevent leadership go to the wrong hands, despite being a democracy. Which means Ezoiar is a "permanent leader", or rather eternal chairman until he decides to resign completely.
Most of these effects last until they reach enough members to securely reestablish.
Leaders
Leaders
Vice Leaders
Term Start
Term End
Type/Party
SamuraiEzoiar
Jumbojuu (Jumbojuku)
September 5 2020
November 15 2020 (1st Reformation)
Necrocratic-Democracy
SamuraiEzoiar
Jumbojuu (Jumbojuku)
November 15 2020 (1st Reformation)
December 30 2020 (2nd Reformation)
Hybrid Dictatorship-Tridemism (first)

Socialist-Tridemism (second)

SamuraiEzoiar

LittleBicOrigin

(Director) + Council

December 30 2020 (2nd Reformation)
Ongoing
Kuomintang - Minzhudang - Non-Aligned
Foreign Relations
At one point in time, the Republic of Taiyang planned to establish Clans United Front, an alliance of clans aligned with its interests. It was named after a real-life WW2 alliance named Second United Front. [1] In December 30th 2020, the Taiyang administration scrapped the formal alliance plans, citing that there was "no reason for it to exist".
From at July 11th 2021, They installed Swiss Neutrality and Partial Isolationism into their government.
They currently own an unannounced council for Foxarmy, Birdarmy, and Dogs Clan veterans inspired from USSR's Commonwealth of Independent States, which only Taiyang is the member.
They also de-facto own another clan which is exclusively on Roblox, Combining those two clans will make it up to 12 members.
The administration used to want to join LittleBigPlanet Union despite their government collapse, until they have expanded their goals which no longer just focuses on clans, However they are de-facto in a LBPU-related council created in NationStates
Allies
On December 30th, 2020, Republic of Taiyang and Toppat Clan formed an alliance.[7] On January 2nd 2021, Republic of Taiyang and The Toxic Regime formed an alliance. However, on June 28th, the Taiyang Union dissolved its alliance with the Toxic Regime.[8]
| Allies | Formed | Dissolved | Type |
| --- | --- | --- | --- |
| Toppat Clan | Dec 30 20 | | Full |
| The Toxic Regime | Jan 2 21 | Jun 28 21 | Full |
Political Parties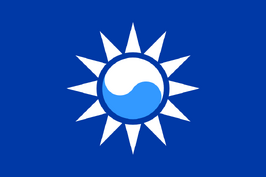 Because their clan styled after that of a nation, they Republic of Taiyang included political parties into their government, one of the first LBP clans known to do so with more than one party. Although the Fascist Party existed within the Axis Alliance in 2014, the Axis Alliance was technically a one party state. All of the Republic of Taiyang's parties are founded by SamuraiEzoiar.[1]
The ruling parties is Kuomintang and Minzhudang, Dominantly Kuomintang, The ruling parties cannot be changed unless by popular demand, disbanding, mass issues, or enforced by foreign power.
Every party is forced to also follow the policies of Partial Isolationism and Swiss Neutrality.[2]
from April 2021 to July 19th 2021, They have purged communist political parties to protect Ezoiar's innocence in the Filipino Terrorist "Communist" Insurgency.[1]
Party Name
Color
Chairman
Secretary
Inspired with
Membership
Ideology
Note
Kuomintang (Nationalist Party) [KMT]
Navy Blue
SamuraiEzoiar
SamuraiEzoiar
ROC's Kuomintang
1
Tridemist,

Democratic Socialism

Factions: Despotism, Conservatism.

Kuomintang is collaborating with Minzhudang.

Kuomintang is the founding party of the clan.

As of March 2021, Ezoiar applied Despotism, and then on April, He replaced Democratic Socialism with Liberalism.

As of July 2021, It has merged both leftist and rightest thoughts into one party, Primarily leftist.

Minzhudang

(Democratic Party) [MZD]
Dark Red
Jumbojuu
Vacant
ROC's Kuomintang
1
Tridemist, Social Democracy
Minzhudang is collaborating with Kuomintang

Gongchandang

(Communist Party) [GCD]
Red
Vacant
Vacant
Chinese Communist Party
0
Socialism
It will not do any terrible things to members. Unlike real life CCP.

From April to July 2021, This party was removed from the government itself.

New Kuomintang (New Nationalist Party) [NNP]
Yellow
Vacant
Vacant
PRC's Kuomintang
0
Tridemist, Socialist
This party was created for people who opposes Kuomintang, but still wants tridemism.

From April to July 2021, This party was removed from the government itself.

Minkuotang

(Republican Party) [MKT]
Orange
Vacant
Vacant
ROC's Minkuotang
0
Liberal Conservative
This party was created for people who does not want Tridemism but keep democracy. Even if in real life it is tridemist.
The Republic of Taiyang strictly prohibits far-right and far-left ideologies, and would take action if there's any far-rightist and far-leftist parties exists within Taiyang.[1]
Laws
SamuraiEzoiar made 18 laws to start with that would help Republic of Taiyang stable. Violating it would lead to punishments, Such as temporary blacklisting, kick, etc.[9]
They may be soon to be removed as it is part of their reformation plans.
You cannot form any far-rightest or far-leftist parties as it would destabilize the clan, Making a far-rightest or far-leftist party will lead to permanent kick.
Racism does not exist in Republic of Taiyang.
Making Republic of Taiyang exist in other places without administration's consent will give you a warning.
If you are happen to be in a clan that Republic of Taiyang is in battle with, You are asked to leave either the clans and will be in temporary blacklist, If not responding in 3 days, You will be kicked out.
Republic of Taiyang does not allow H4H, Trilley Users, etc. They may be allowed with Administration's Permission.
If you happen to be a former leader of an annexed clan, You will be granted to free your clan.
Taiyang's enemy's enemy is Taiyang's ally.
Taiyang prohibits membership for users from North Korea, Iran, Syria, Eritrea, Equatorial Guinea, Saudi Arabia, Cuba, PR.China. To keep strict real-life governments to interact with Republic of Taiyang and it's members.
The reformation of Foxarmy is restricted and will instantly declare war.
To apply yourself working for a political party, You must request the party administration to join, The party administration will judge your role in the party.
If the party is vacant for a chairman, You may freely do so unless the members disagree with your position. This will not count for ruling parties.
Violent protests lead to violent suppression, Peaceful protests lead to possible acceptance.
If Republic of Taiyang has a civil war, The enemy members will be banished from Republic of Taiyang.
To make your ending clan succeed into Republic of Taiyang, You must file a document to the administration, From there, They would inspect your clan and if accepted, Mostly everything from your clan will be transferred into Republic of Taiyang, You will also get benefits such as Council Member, Your own party, etc.
Do not interrupt

Taiyang Army

meanwhile doing duties for no reason or a stupid reason, The punishments will be chosen by the affected troops.
If you are kicked, or banished from Republic of Taiyang, You cannot officially call yourself as a member, Republic of Taiyang always has a member list online and in LittleBigPlanet Community.
Sensitive topics, dramatic, and venting is not allowed, It is only allowed if you are in a secret chat with other members that is responsible.
Republic of Taiyang is not responsible for real-life crimes, If caught doing crimes real-life, You will be banished.
These laws are no longer in effect as part of fourth government changes.
Administrative divisions
Taiyang has established a system of administrative divisions, However they enforce their claims on the clan map.
States
Currently there is none.
Autonomous Regions
西伯利亚自治区/Siberian Autonomous Region
Also known as 东俄罗斯自治区/East Russia Autonomous Region, It is located at Eastern Siberia and Russian Far East, They only exist as a government
新香港/New Hong Kong
Located at Hong Kong, It was created to honor the 2019 protests.
东德自治区/East German Autonomous Region
Located at Qingdao, It claims to have Germanic ethnicities such as German, Austrian, Swiss, Danish, Swedish, etc.
It also acts as a proposed puppet government if Taiyang defeated a German clan.
Culture and Style
Their culture and style is based on Far East, and Central Europe.
Their other style is a nation-styled, Their clan highly resembles the Republic of China and Taiwan from Sun's presidency to Chiang's regime. Their clan can also resemble a bit at South Korea and Japan.[1]
Republic of Taiyang has plans to change their entire culture and style if they start to see threats in real life.[1]
However they have fully abandoned their former styles and culture from Foxarmy.
Chinese Administration
Despite Ezoiar being mainly is Danish-Filipino, He claims to be part Chinese which can be possibly true. However on Jumbojuku's case, He himself is a full Chinese.
Military
The Taiyang Army is the Republic's de jure organized military organization. The troops are commanded by either highest ranked troop or leader. The Republic of Taiyang recognizes the following methods of combat:
Combat Method
Game
Assigned Team Within Game
Estimated Strength
Assigned Troops
Grand Strategy
Hearts of Iron 4
China + Warlord cliques (vanilla)

Republic of Taiyang (mod)

6/10
Unassigned
Battlefield
War Thunder
China

Japan

4/10
Unassigned

Online Create Battle

LittleBigPlanet 2-3
Republic of Taiyang
7/10
Unassigned
Other
If available, the Republic of Taiyang

prefers to play as an Asian nation

or faction.

Unassigned
The Republic of Taiyang is willing to play competitively via other methods, given that these methods are reasonable. The Republic of Taiyang currently does not have any equipment for combat in LittleBigPlanet.[1]
Their policy of neutrality does not however affect these activities and rather for fun.
The recent proposal includes the military being de facto disbanded temporarily.
Infrastructure
Social Medias and Contact
They communicate in a Discord Server for now. They also have Twitter Account, and a YouTube Channel.[1]
Levels
They have only 1 level published related to Republic of Taiyang.[1]
| Levels | Completion | Author | Link | Genre/Type |
| --- | --- | --- | --- | --- |
| Abandoned Base | 100% | SamuraiEzoiar | Unavailable for now. | Showcase |
| Hepingjing Presidental Palace | 10% | SamuraiEzoiar | Unavailable | Showcase |
| Shogunate Palace | Planned | SamuraiEzoiar | Unavailable | Showcase |
| Recruitment Level | Importantly planned | SamuraiEzoiar | Unavailable | Clan Core |
| Embassy Street | Planned | SamuraiEzoiar | Unavailable | Diplomatic |
| Legislative Yuan | Planned | SamuraiEzoiar | Unavailable | Government Core |
National Studio
Republic of Taiyang has a de-facto national studio named Kitsune Studios, They are currently developing a LBP Clans mod called the "Hearts of Creativity" for Hearts of Iron IV.

References