Jurassic World: Dominion Dominates Fandom Wikis - The Loop
Play Sound

M88youngling is the former diplomat of the first incarnation of the LittleBigPlanet Union, the second President of the Union, and the former leader the Agents, the Commando Recon Operations, and the New Lunar Republic.
Biography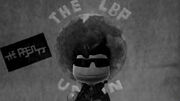 Old Union
Scorpitom335's Hitlist War
M88youngling first began playing LittleBigPlanet online in early 2009. After completing the game, witnessing early Kardian Era clans, and the Anti-Heart for Heart conflict, he decided to form his first clan, the Agents. He first became involved with a dispute between Anti-H4Her Scorpitom335 and H4Her Vastet. Scorpitom335 at the time was waging a 'hitlist war' against H4Hers which resulted in a great deal of comment flaming. Vastet was a more resilient opponent to Scorpitom and they both argued in public comments.[1] M88youngling lobbied for the fighting to stop. This resulted in Scorpitom backing off from Vastet, and Scorpitom later became a high-ranking member of the Agents. [1]
Dispute with the H4H Bounty Hunters
On July 30th, M88youngling lead the Agents in a spam raid against the H4H Bounty Hunters, uploading numerous inflammatory photos to the Bounty Hunters' recruitment level. M88youngling believed that, similar to Scorpitom, the H4H Bounty Hunters were being too aggressive in their opposition of H4H.[2]
Eventually, an agreement was made between M88youngling and the leader of the Bounty Hunters, Leejk30. After this was mediated by Bounty Hunter second in command Godman2k7, he proposed the formation of the LittleBigPlanet Union on August 27th, 2009.[2]
Formation of the LittleBigPlanet Union.
Following the formation of the LittleBigPlanet Union, President Godman2k7 appointed M88youngling as the Union's diplomat. M88youngling's role in the Union was more strongly defined by his leadership of the Agents, which often was at odds with Leejk30 and the H4H Bounty Hunters.[1]
Espionage Against the League of Sack Heroes
Around September 19th, DELBOY102 formed a rebellion against the H4H Bounty Hunters called the League of Sack Heroes and began spamming the Bounty Hunters' recruitment center. This led to Cheating Resistance Organization leader Kazmord to advise M88youngling to infiltrate the League and find a solution.[2]
M88youngling successfully became a member of the League, informing Union leaders of his findings. He later betrayed DELBOY102 and the Scorpitom335 convinced DELBOY102 to desist. DELBOY102 soon became the second in command of the Agents.[2]
Agents-Bounty Hunters Tensions & BarneyTremwoc
As multiple Agents members criticized the H4H Bounty Hunters integrity and methods of opposing H4H, M88youngling and Leejk30 gradually began to become more distant from one another in the Union.[1][2]
On November 24th, BarneyTremwoc, an H4H Bounty Hunter member, revealed that he had formed an H4H Army. He hoped that the the Bounty Hunters and the Agents would stop arguing with one another and unite against him. M88youngling, Kazmord, and DELBOY102 denounced BarneyTremwoc's army. M88youngling, as Union diplomat, advised the Union to not engage with the new threat.[2]
However, M88youngling on December 13th admitted that he believed that BarneyTremwoc was doing a "bad thing for a good reason". This suggested that he was beginning to sympathize with BarneyTremwoc's vision of uniting the Union against a common enemy.[2]
First Union Civil War
On December 31st, tensions between the Union and BarneyTremwoc were at a high. However, the Agents and the Cheating Resistance Organization defended BarneyTremwoc. This resulted in the Union divided against itself, with M88youngling, Kazmord, and BarneyTremwoc on one side and Leejk30 and Godman2k7 on the other.[2]
This outraged Leejk30, and the standoff threatened to dissolve the Union completely. However, on January 2nd, M88youngling urged BarneyTremwoc to stand down. However, the H4H Bounty Hunters were still planning a course of action. Scorpitom335 from the Agents sided with Leejk30 against BarneyTremwoc. Scorpitom335 proposed that he could usurp control over the Agents.[2]
The conflict came to an end when Godman2k7 revealed his theory that Scorpitom335 had instigated the conflict for the purpose of taking control of the Agents. This led to Leejk30 and Godman2k7 refusing to follow through with Scorpitom335's plan. Although the civil war ended soon thereafter, M88youngling refused to believed that Scorptiom335 had plotted against him.[2]
Red Skull Republic-LBP Union War
On January 14th, 2010, M88youngling began an infiltration of the Red Skull Republic after allegations that the RSR was an aggressive and hostile force. The goal of the infiltration was to determine if this was true. [2] To do this, M88youmgling made it appear as if the Agents had disbanded. However, he continued to provide intelligence to President Godman2k7.[1]
M88youngling through his espionage met with a member of the Elite Force, a clan that RSR was at war with. Castleraider5 from Elite Force insisted that RSR had attacked first for no reason. After M88youngling reported these findings to Union leaders, it was agreed that they would declare war. This resulted in the RSR-LBP Union War.[2]
M88youngling soon fought alongside Godman2k7 in the Battle of Twisted Forest, one of the first official clan Online Create Battle matches. M88youngling initially attempted to drive an APC built by popular creator Johnee toward RSR's base on the opposite side of the map but was pushed back by an RSR Bulldozer which rammed through the Union Task Force's defenses.[1]
Although M88youngling managed to slap RSR member Burton18000 off of the rooftop of the UTF base, they were unable to push back Hitman__101 and Burton's assault. In a last ditch effort, M88youngling piloted an Agents jetpack-powered fighter plane to the RSR's base, but was shot down by the RSR's player-sensing plasma turret.[1]
Despite illegally respawning to break through RSR's defenses, M88youngling was not able to capture the flags inside the base in time, resulting in the Union Task Force's defeat.[1]
The war eventually came to an end with a truce, and the RSR and the LBP Union's relations greatly improved.[2] However, defeat at Twisted Forest left an impression on M88youngling, as it made him more fascinated with armaments and combat in LittleBigPlanet.[1]
Ambassador to Red Skull Republic
In September, 2010, the leader of the Unseen Forces, Qmac_Attack, alleged that the Red Skull Republic intended to declare war on Akatsuki. ConorMcK101, the leader of the Balance, a Union member state, asked M88youngling to reach out to Hitman__101 to verify Qmac_Attack's claims. Hitman__101, Overlord of RSR, denied the allegations, leading to the Three vs One War where Red Skull Republic, the Balance, and Akatsuki waged an assault on the Unseen Forces.[3]
Deed to the Cheating Resistance Organization
Around this point in time, Kazmord resigned as leader of the Cheating Resistance Organization, leaving the clan to an unknown individual. M88youngling eventually was able to gain leadership of the clan and renamed it to the Commando Recon Operations. Fascinated with weapons and combat, M88youngling gradually devoted more time and resources to the CRO than he did to the Agents.[1]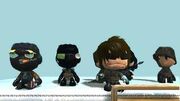 Battle With Anti-Red Eagle Army
Sometime after this, Joe_Da_Dude, a troll opposing the LittleBigPlanet Union, appealed to the Anti-Red Eagle Army. Although AREA had no motivation to oppose the Union, they were still recognized as a threat by at least M88youngling and Balance leader ConorMcK101. M88youngling used the Commando Recon Operations to oppose AREA, drawing them into an online create battle on LittleBigPlanet 2. [3]
The battle that ensued resulted in AREA forces being completely obliterated by the CRO Red River base's defenses. After the battle ended, M88youngling stole AREA's weapons.[1]
The Union Schism
After President Godman2k7 resigned from office and appointed MRLane1 as interim Union president, M88youngling and Leejk30 argued over the future of the Union. M88youngling argued that there should be a President to oversee the Union and mediate conflicts, while Leejk30 advocated for a more confederate system without a president. [1]
Without Godman2k7 to mediate the dispute, the debate quickly escalated into a bitter dispute. This led to M88youngling bringing the Commando Recon Operations and the Hawks to split away and form the New Union. Godman2k7 returned, furious that Leejk30 and M88youngling were not able to agree to a solution. Now aligned with Godman2k7's Loyalist Union, Leejk30 ironically now supported an alliance with a president in power.[1]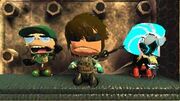 Commando Recon Operations
The New Union
After successfully winning an election against Hawks leader Lukeskywalker156, M88youngling mirrored the old Union's image but supported a great deal of militancy. He focused greatly on the New Union's equivalent to the Union Task Force, known as the Union Survival Operations. He also dedicated a great deal of time and effort to developing the Commando Recon Operations' arsenal.[1]
During this time, M88youngling and the New Union became wrapped into conflicts not only with the Loyalist Union but also with the Elite Sack Force.[1]
President M88youngling and Lukeskywalker156 eventually had a dispute with an unknown cause. Without much progress with the New Union and few to no clans involved other than the CRO, M88youngling decided to abandon the New Union. However, inspired by the malignant tones that other clans had adopted during this time, M88youngling decided to publicly display that the Commando Recon Operations had destroyed the New Union. He demonstrated this through a level showing the aftermath of the CRO's bombing of the New Union's capital city of Blankton.[1]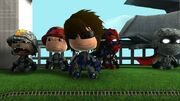 Plot to Oppose Fallen Republic
On November 7th, 2011, M88youngling wrote that he was planning a campaign to oppose Fallen Republic. However, he was wary of them due to FR's inheritance of Armageddon Empire's technological reputation. The following day, he discovered the existence of Fallen Republic's alliance, the Shadow Paradigm. This made him reconsider a direct attack, as it might instigate war with the other three clans in the alliance. He began to encourage CRO members to produce propaganda directed against Fallen Republic.[4]
On November 8th, M88youngling came into contact with the leader of the Soldier Wolves, Soldier-Boy_714. Impressed with M88youngling's technology, Soldier-Boy_714 agreed to an alliance between his clan and the Commando Recon Operations. Together, they agreed to work together to defeat Fallen Republic.[4]
On November 9th, M88youngling noted that progress on anti-Fallen Republic propaganda was very slow. He then dispatched a spy named Ripper to gain intelligence from Fallen Republic. M88youngling was only concerned with Fallen Republic's technology, not their strength in numbers or tactics.[5]
M88youngling planned only to fight Fallen Republic in online create battle. If they refused, he planned to declare that Fallen Republic had forfeited.[5]
Brief Dispute with Soldier-Boy_714
In a surprise move, on November 10th, Soldier-Boy_714 revoked his alliance and revealed that he was working with a group known as 'the rebels' who believed that the CRO was attacking innocent clans. M88youngling denied the charge and prepared for a battle with Soldier-Boy_714.[5]
However, the next day, M88youngling was able to convince the leader of the rebels to stand down. They proceeded to have several friendly online create battle matches. Now that they were united again, M88youngling turned his focus back toward the campaign against Fallen Republic.[6]
CRO Opposes Evolve
After several insulting comments left by leaders of Evolve on November 15th, M88youngling planned to challenge the clan to an online create battle on November 17th. Although simply retaliating against Evolve for petty insults, he believed that his efforts to defeat Evolve and Fallen Republic were driven by redemption for 'becoming evil' after the fall of the New Union.[7]
Peace With Fallen Republic
For unknown reasons, the Commando Recon Operations made peace with the Fallen Republic on November 16th. M88youngling also noted that he could no longer trust his spy, Ripper. He then turned his attention to Evolve. In an attempt to guage Evolve's ability, he sought to discover the strength of an enemy that Evolve previously defeated in a mech battle.[8]
Despite writing the day before that he wanted to "stick a knife down [someone]'s throat", M88youngling believed that he had been less irritable, convinced that he was following a path of honor. He believed, perhaps in reference to his recent alliance with the Soldier Wolves, that diplomacy was good for the CRO because it gave them time to grow their strength.[8]
However, M88youngling continued to expand the CRO's arsenal. This was mainly driven by M88youngling recent fascination with the R-Type series. He continued to create stronger and stronger fighters for online create battle.[8]
Evolve-CRO War
On November 17th, M88youngling discovered from the mech battler that Evolve had previously defeated that Evolve's weaponry was similar in power to the CRO's. This solidified M88youngling's confidence of victory, planning to attack on the 19th.[8]
On November 18th, M88youngling noted that Evolve changed the name of their clan to FEAR. On November 21st, M88youngling noted that the CRO had lost the battle to FEAR. In a battle the day before on November 17th, Littlebiglazer28 broke the rules of battle by crossing the border in the center of the map before the match had begun. Although attempting to instigate a response from M88youngling, LittleBigLazer28 supposedly did not want to fight the battle. His partner during the battle allegedly referred to LittleBigLazer28 as a 'wuss' for his supposed trolling and lack of enthusiasm. The second battle at the CRO's Magentic Islands base was not completed.[9]
CRO Grows
Sometime between November 22nd and November 29th, M88youngling's profile partially corrupted, causing him to lose multiple vehicles and weapons used for the CRO. However, FEAR declared that they were supposedly 'on holiday', meaning that their next battle with the CRO would be postponed.[10]
On November 29th, CRO member named Rush briefly claimed that he was beginning an insurgency against the CRO, but he alleged that he was merely joking. M88youngling did not take the joke lightly, suggesting that he was becoming paranoid.[10]
M88youngling noted that the CRO was growing in numbers, but desired more squad captains to aid in delegating leadership amongst the CRO's members.[10] On November 30th, M88youngling wrote that he would be focusing more strongly on recruitment. He also grew more paranoid of espionage against the CRO, noting that a member named Cosmic-Catcher might be a spy.[11]
Also on November 30th, Duck_The_Dude was appointed by M88youngling as the CRO's second-in-command.[11]
Counterintelligence
On December 2nd, 2011, M88youngling wrote that he was firmly convinced that Cosmic-Catcher was a spy and also had suspicions that Stra12341. However, he did not write who Cosmic-Catcher and Stra could have been spying for.[12]
Alliance With NaNo
On December 5th, 2011, the Commando Recon Operations became allies with NaNo Empire, the self-proclaimed fourth best clan in LittleBigPlanet 2. M88youngling wrote that he was able to destroy them in a brief Online Create Battle match in under five seconds. He hoped that NaNo would spread OCB as an acceptable method of combat to other clans.[12]
Around this point in time, M88youngling implied that he had surpassed Jukewannabe's level of tech based on old Armageddon Empire technology M88youngling had in his possession, writing that he had "improved his tech to the next level."[12]
Paranoia Over Elite Sack Force
On December 12th, M88youngling wrote that he was suspicious that the Elite Sack Force's leader, Lazyboy8, a historical enemy of the CRO, may have been planning a return. This was due to M88youngling noticing that Lazyboy8 had published a sub-level.[13]
CRO Fights Various Clans
On January 4th, 2012, M88youngling wrote that throughout the rest of Deecmber 2011, the CRO engaged in a battle with Valhalla Arms, claiming a quick victory. Lazyboy8 also officially returned, but it is unclear if he revived the Elite Sack Force or not. M88youngling also claimed to have drawn up plans to fight the Old Republic.[14]
Lazyboy8 supposedly challenged the CRO to online create battle, but then he refused to fight. M88youngling used alleged photographic evidence as proof that Lazyboy8 had forfeited the challenge, claiming victory over the Elite Sack Force.[15]
Octar1 vs. MJW121
On January 17th, 2012, MJW121 sought aid from M88youngling in defeating a member of Fallen Republic, Octar1, in a create battle. M88youngling agreed to build the R-9DH3 Concertmaster fighter for him to enter into the competition. However, on January 18th, Octar1 informed MJW121 that he was backing out of the create war. [16]
However, on January 23rd, M88youngling wrote that Octar1 had lied about pulling out of the create war in order to cause MJW121 to fail to submit an entry to the competition. Fallen Republic claimed victory over MJW121, infuriating M88youngling due to the deception. M88youngling noted that the mech that Octar1 had used in his entry for the competition was a design similar to that of Jukewannabe's, suggesting that Juke was responsible for the supposedly deceitful victory.[17]
Furious with the injustice done to MJW121, M88youngling drew up plans to oppose Fallen Republic once more. He sought to build CRO up internally in order to help accomplish this.[17]
CRO Attacks Octar1
M88youngling challenged Octar1 to an online create battle around January 28th, 2012. M88youngling declared that following his victory, MJW121 would be 'clean slated' by Fallen Republic. After allegedly defeating Octar1, M88youngling wrote that he had doubts that Jukewannabe was responsible for the deception in the previous create war, suggesting that Birdman-Jay- may have been at fault instead.[18]
CRO Attacks Fallen Republic
M88youngling wrote on January 26th, 2012, that he had challenged Fallen Republic to an online create battle, but immediately regretted the decision. He became intensely worried that Fallen Republic would bring an immense quantity of negative ratings on the level that he used to declare war.[18]
After Fallen Republic responded with a great deal of negative reviews on the level, M88youngling suspended himself from the CRO and came up with a story that he had been hacked by the Bydo. However, he himself was puppeting the leader of the Bydo through his alternate account, Bluestreak77.[19]
Despite M88youngling's attempts to fool Fallen Republic, they remained skeptical. M88youngling plotted to turn the conflict around on Fallen Republic by alleging that they had attacked someone who was innocent through another 'truth level', despite the fact that M88youngling had indeed declared war on Fallen Republic and was not innocent. This level was never built or published.[19]
End of the CRO
On February 14th, 2012, M88youngling speculated that Fallen Republic may have deliberately instigated him into declaring war on them. He suspected that Fallen Republic may have set up MJW121 to fail in order to lead M88youngling to oppose them. This would give them an excuse to eliminate the CRO.[20] Whether or not this is true is unconfirmed.
On February 23rd, M88youngling changed the title of his journal entries from "CRO Log" to "M88's Log" and accepted that the CRO had 'died', marking the end of the Commando Recon Operations.[21]
The Bydo Empire
On February 27th, 2012, M88youngling officially declared himself Admiral of the Bydo Empire's LBP2 armada.[22] He falsely claimed that he was not the leader of the organization, but was in fact in service of several other superiors, including the ultimate leader 'Mother Bydo'.[1]
M88youngling faced some response from Fallen Republic members, but he felt comfortable that he had retained the Soldier Wolves as an ally. He continued to formulate plans to retaliate against Fallen Republic as well.[22]
Bydo Development
On February 28th, M88youngling wrote that Black Heart sought an alliance with the Bydo Empire. He also wrote that he had 'just barely' resisted Fallen Republic's attack, likely referring to efforts to counter the severe negative ratings that the clan had left on M88youngling's levels.[22]
Notably, M88youngling continued to view the conflict with Fallen Republic as primarily one of words and ratings rather than creative output and population.[22] With Create War becoming the primary method of settling disputes between clans during the Shadow Epoch, M88youngling was unable to gain a significant amount of influence.[citation needed]
Republished Level Tactic
On February 29th, M88youngling wrote that he had used level republishing to manipulate level ratings. By switching levels around, he was able to minimize the amount of negative ratings deployed by Fallen Republic. This led to M88youngling valuing rating dominance even further, going as far to suggest that it was an resource that could be cultivated and extracted.[23]
Ironically, M88youngling did little to enhance his potential of gaining positive ratings through traditional methods such as creating more appealing content.
Arms Development and Fallen Republic
On March 5th, 2012, M88youngling wrote that he was concerned that Fallen Republic might be building up forces to attack him again. In response, he continued to develop more online create battle vehicles. On March 6th, he wrote that it was necessary to attack Fallen Republic directly, but he wanted to avoid a create war because it would be manipulated by Fallen Republic.[24] M88youngling likely also recognized that he could not produce something at the level Fallen Republic could.[citation needed]
Correspondence With Red Skull Republic
On March 7th, M88youngling wrote that he planned to meet with HomocidalChicken because they supposedly shared the same goal.[24] Whether he was referring to Fallen Republic as a common enemy is unknown.[citation needed]
In order to support his lie that the Bydo Empire was in fact led by other superiors, M88younglng planned to have the meeting be between HomocidalChicken and one of M88youngling's supposed superiors. Using his Bluestreak77 account, M88youngling played the role of 'Doberkatops Dispater'.[25]
M88youngling worried that through working with Red Skull Republic, HomocidalChicken would take the majority of the credit for defeating Fallen Republic.[25]
On March 10th, 2012, M88youngling, disguised as Bluestreak77, held the meeting with HomocidalChicken. On March 12th, M88youngling wrote that the meeting was 'successful', indicating that the Bydo and RSR were open to working together toward defeating Fallen Republic.[26]
During the meeting HomocidalChicken revealed to M88youngling some of Fallen Republic's history, suggesting that they sought to "control or destroy every clan in LBP2", which led M88youngling to morally justifying his campaign against Fallen Republic further.[26]
Weariness of Leading the Bydo
On March 12th, M88youngling expressed that he had grown tired of leading the Bydo Empire and contemplated starting a new clan called the Little Big Allied Forces or the Earth Allied Forces.[26]
Bydo Empire Defeats Zimxim
On March 15th, 2012, M88youngling successfully fought an online create battle match with Zimxim and uploaded a video of it to YouTube. He claimed that Zimxim had cheated by using indestructible ships.[27]
Interstellar Space Corps
On March 20th, 2012, M88youngling founded the Interstellar Space Corps. However, he wrote that the Bydo Empire was still active, perhaps as a puppet clan.[28]
Interstellar Space Corps Attacks Fallen Republic
On March 26th, M88youngling insisted that he had evidence of wrongdoing by Fallen Republic and resisted opposition. However, on March 28th, he wrote that the effort was losing ground. Not only was the effort failing, but HomocidalChicken expressed disapproval with the ISC's impulsive attack.[28]
By April 9th, the Bydo had finally been disbanded. M88youngling also became a member of the Soldier Wolves.[29]
Glitch Assassins
On April 9th, M88youngling recalled that several assassins had attempted to use a glitch related to Spawn Pop Cancer against him by placing deadly logic on his character. However, their attempt failed due to a recent profile backup that M88youngling had made. He suspected that the assassins had been sent by Fallen Republic.[29]
M88youngling wrote that he was gaining new members and noted that Birdman9012's account had been banned. He believed that since Fallen Republic openly portrayed themselves as Nazis, the Interstellar Space Corps would have a moral advantage against them.[29]
End of the Interstellar Space Corps
On April 20th, M88youngling wrote that Soldier-Boy_714 believed that Fallen Republic was responsible for the disappearance of a former furry group known as Alpha and Omega. He noted that Soldier-Boy was extremely upset about this discovery.[30]
However, on April 22nd, 2012, M88youngling wrote that the Interstellar Space Corps had been disbanded and that he was retiring.[30]
Soldier Wolves
A few months prior to September 14th, 2012, M88youngling ended his short retirement and became a member of the Soldier Wolves once more, becoming the Admiral of their Space Navy. M88youngling wrote that by this point, Fallen Republic was being led by Huntsman007, which M88youngling believed left the clan in 'good hands'.[30]
It was around this point in time that M88youngling began playing NationStates which would later impact his leadership of the LBP Union.[31]
Bydo Puppets
M88youngling continued to puppet the Bydo Empire with his Bluestreak77 account, going so far as to use the alias 'Admiral Boyl' to fight Soldier-Boy_714 in online create battle matches.[31]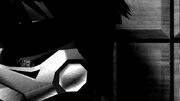 Vector Troop
Sometime in 2013, M88youngling became the leader of Vector Troop after winning Deadpool010's approval. His bid for leadership was based on the idea that Vector Troop needed an effective leader, not just someone with good creative skills.[32] M88youngling began to learn more about creating scenery during this time from Deadpool010 and Wanida12, but Deadpool010 eventually did not approve of him and abandoned the group.[1]
During this time, M88youngling worked heavily on Vector Troop's infochip created by Deadpool010. The government structure of Vector Troop and its infochip would later inspire M88youngling when creating the structure of the refounded LBP Union.[1]
Eventually, M88youngling decided to resign, granting leadership to Huntsman007.[1]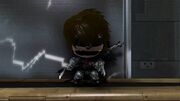 Continued Service to the Soldier Wolves
After resigning from Vector Troop, M88youngling continued to aid the Soldier Wolves.[31]
Soldier Wolves-RAVEN Conflict
Sometime after abandoning Vector Troop, M88youngling became involved in the Soldier Wolves-RAVEN Conflict. After two individuals the Soldier Wolves considered to be 'war criminals', Joshfun and Fe-Breeze, fled to RAVEN, Wkendall, RAVEN's leader, came to the conclusion that Soldier-Boy_714 had harassed various individuals. He threatened to grief report the Soldier Wolves in response.[31]
M88youngling devised an operation to defeat RAVEN in response. By utilizing rating brigading and a public resolutions meeting between RAVEN and Soldier Wolves members, M88youngling was able to convince Wkendall to drop the accusations and restructure RAVEN's intelligence gathering protocol.[33]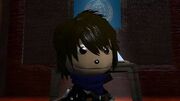 Refounded LBP Union
As early as December 3rd, 2013,[34] M88youngling began talks with several others to reform the LittleBigPlanet Union. On December 14th, 2013, the LBP Union was refounded with M88youngling as the President.[35]
Conflicts
As President of the LBP Union, M88youngling focused a lot of his attention on finding and encouraging other clans to join the alliance. However, this led to tensions that eventually grew into the Remnants Union-LBP Union war.
M88youngling also oversaw the Axis-LBP Union Conflict, an infiltration conducted by the Evurikal Legion, the Judgment-LBP Union Conflict, and the Visarian-LBP Union Conflict.
Brief 2017 LBP Union Reformation
On September 12th, 2017, the LBP Union was reformed by several clans with M88youngling aiding the reformation. However, he was not the president. After Huntsman007 won the presidential election, M88youngling was appointed as Minister of Intelligence. Eventually, this iteration of the Union became defunct on April 24th, 2018.[36]
Investigation of BattleClanArea5
On December 16th, 2019, M88youngling was contacted by TheComedian2657 about documenting information and history of BatleClanArea5. M88youngling continued to gather information from levels, interviews, and observing private PSN chats until around March or April 2020.[37]
References