Dogs Clan was a LittleBigPlanet clan in 2015. It was briefly a member state of the LittleBigPlanet Union and is notable for its conflict with the Dark Akatsuki.
History
Early History
Dogs Clan was founded by Eddie3000cat soon after getting his dog sometime before 2015 on an unknown date. Eddie explains that the clan was created with 'no real intention.' After creating the logo for the organization, Eddie invited a friend of his, Awesomesaucemonk, to co-lead Dogs Clan. Monk invited various other members to Dogs Clan, causing the group to grow.[1]
Indeterminate History
Awesomesaucemonk's account was banned from PlayStation Network on October 30th, 2015, resulting in him using an account named Drew3000cat. The Drew account was then banned on October 31st, 2015. Both accounts were created around 2014 or early 2015.[2]
Dogs Clan supposedly had conflicts with two clans known as Anti-FNAF and Foxarmy, however the details, dates, and results of these conflicts are not known.[1]
LittleBigPlanet Union and the Dark Akatsuki
In late September 2015, the Dark Akatsuki and Dogs Clan began a conflict with one another over unknown reasons.[3] Later, on November 7th, 2015, Dogs Clan became a member state of the LittleBigPlanet Union. Their appointed Union representative was Dougy76. They claimed a population of 24 people at this time for the Union census.[4]
Union officials were unaware of the conflict between Dogs Clan and the Dark Akatsuki at the time of Dogs Clan's admission to the Union. LBP Union officials also apparently discovered that members of Dogs Clan were engaging in Heart for Heart activities,[citation needed] which were against the Union's Novus Carta constitution.A day after Dogs Clan's admission to the Union, President M88youngling chose to act to defend Dogs Clan from the Dark Akatsukian aggression through the organization of peace talks on November 8th. President M88youngling released a statement on the Union's website: "The Union administration does not tolerate childish bickering between clans. This is one of the primary reasons that clanning is looked down upon by the rest of the community. We would like to see the Dogs and the Dark Akatsuki mend the fences and become more productive members of the community."[5]
After the peace talks were planned that same night, November 8th, Dougy76 apparently resigned from his position as Union representative for Dogs Clan. However, Union Protectors were not certain if this was an official resignation. Dogs Clan leaders were not present at the meeting later that evening between Union and Dark Akatsuki leader Bzrew45. From this meeting, Union President M88youngling concluded that Dogs Clan had wrongfully antagonized the Dark Akatsuki. He pleaded for Dogs Clan to issue an apology to the Dark Akatsuki and asked for TDA to cease hostilities as well. The Union scheduled official peace talks between the two groups for Sunday November 15th, 2015.[6] By November 9th, it was verified that Dougy76 had resigned from his position as Union representative for Dogs Clan and his name was removed from the Census. This resulted in Dogs Clan's member state status being revoked, becoming an observer state of the LittleBigPlanet Union until they could appoint a new representative.[4]
Before this meeting could commence, the Dark Akatsuki declared war against Dogs Clan on November 10th.[3] Although the Union Protectors were able to convince Bzrew45 to cancel operations against their enemy,[7] Dogs Clan as a result refused to issue TDA an apology.[citation needed]
On November 21st, 2015, Dogs Clan failed to attend a monthly Union summit and did not provide a written excuse prior to the meeting. Thus, Dogs Clan's membership status with the LittleBigPlanet Union was revoked for inactivity and they were removed from the Census on November 22nd.[4]
Senkei Dark Akatsuki
The conflict between Dogs Clan and the Dark Akatsuki calmed down after Bzrew45 was allegedly unable to play LittleBigPlanet due to a broken PlayStation console. This resulted in Harrysboo247 taking over temporary leadership of the group. Boo attempted to repair relations with other clans that TDA had fought. However, in mid-December, Bzrew45 returned to power and reformed the Dark Akatsuki as the Senkei Dark Akatsuki.[citation needed]
The newly formed Senkei Dark Akatsuki resumed its aggression with former enemies, including Dogs Clan. On December 19th, the SDA published a war level titled 'Dogs Execution'. The level was later deleted by moderators on December 20th, and Dogs Clan publicly claimed responsibility, implying that they had used grief reports. However, LBP Union Protectors also conducted individual grief reports on the level. On December 21st, Senkei Dark Akatsuki leader Bzrew45's profile description was observed to have been moderated. Whether or not Dogs Clan grief reports were responsible for this is unknown.[8]
The Senkei Dark Akatsuki eventually was toppled by the secession of Harrysboo247's Dark Akatsuki from the Senkei Dark Akatsuki. Once Harrysboo247's Dark Akatsuki became a member state of the LittleBigPlanet Union, Bzrew45's remnants of the SDA eventually faded into inactivity. Thus, the conflict between Dogs Clan and the Senkei Dark Akatsuki may have finally come to an end.[8][9]
End of Dogs Clan
Dogs Clan later was gradually dissolved after its leaders concluded that the instability of LittleBigPlanet 3 was too troublesome.[1] This resulted in Dogs Clan being abandoned around November 2016.[2]
Demographics
Population
According to Eddie3000cat, Dogs Clan had 100 members. According to the LBP Union Census, Dogs Clan had 24 members when it was admitted to the Union on November 7th, 2015. The Census reports that Dogs Clan had 40 members the day before it was removed from the Union for inactivity on November 22nd.[4]
Language
Dogs Clan members spoke predominately English and German.[2]
Government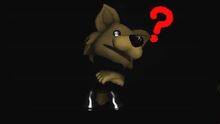 Dogs Clan was relatively unorganized. According to Eddie3000cat, the group had a leader and a co-leader. No other ranks are known to exist. Eddie claims that the group did not have very complicated rules, describing them as "generic clan rules" including "be respectful". Eddie3000cat is known to be the leader, while Awesomesaucemonk and xXRealbatmanXx were co-leaders.[1] However, it's not known if Monk and Realbatman were co-leaders at the same time.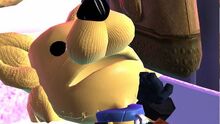 Foreign Relations and Military
Dogs Clan had relations with several other clans and alliances.
LittleBigPlanet Union
Dogs Clan was a member state of the LittleBigPlanet Union from November 7th, 2015, to November 22nd, 2015. It was a full member state from November 7th to November 9th when their Union representative Dougy76 resigned. This resulted in Dogs Clan becoming an observer state for the remainder of its membership with the LBP Union, meaning that the group was not able to vote on Union legislation unless they appointed a new representative. Dogs Clan's membership with the LittleBigPlanet Union was revoked when Dogs Clan failed to attend a Union summit meeting on November 21st and did not provide an excuse prior to the meeting.[4]
Dogs Clan and the LittleBigPlanet Union administration had an uneasy relationship due to Dogs Clan's aggression toward the Dark Akatsuki. Dogs Clan also resisted the Union Protectors' requests to apologize to the Dark Akatsuki for their aggression. In addition, Union Protectors observed MediaWiki:Badtitletext activities from Dogs Clan members, which violated the Novus Carta Article 4 Section 6.[10]
The Dark Akatsuki and Senkei Dark Akatsuki
The cause of Dogs Clan's conflict with TDA in September 2015 is not known. The conflict between the two groups lasted until the Senkei Dark Akatsuki fell into inactivity after Harrysboo247's Dark Akatsuki splinter joined the LBP Union on December 22nd, 2015.[8][9]
Dogs Clan utilized propaganda against the Dark Akatsuki during the conflict and also informed their members of the situation using a Dogs Clan news level.
Anti-FNAF Clan
Not much is known about the conflict between Dogs Clan and Anti-FNAF.
Foxarmy
There is not much is known about the conflict between Dogs Clan and Foxarmy, However according to Ezoiar's remaining Foxarmy Levels, They have allied with Foxarmy with currently unknown origin.[11][12][13]
Culture and Style
Dogs Clan was very photogenic. Its members posted many photos related to Dogs Clan and its costumes which are easily identifiable by its bright color schemes and recognizable dog outfits with long snouts. From these photos, one can see that Dogs Clan had costumes and logos for its own airline, fire department, and police department. There are many different versions of the Dogs Clan logo made by various different members as well. 
Infrastructure
Dogs Clan had a variety of different levels published by different players. Some of them are listed below,
Communication
Dogs clan communicated mainly through level comments and levels with messages.[2]
References